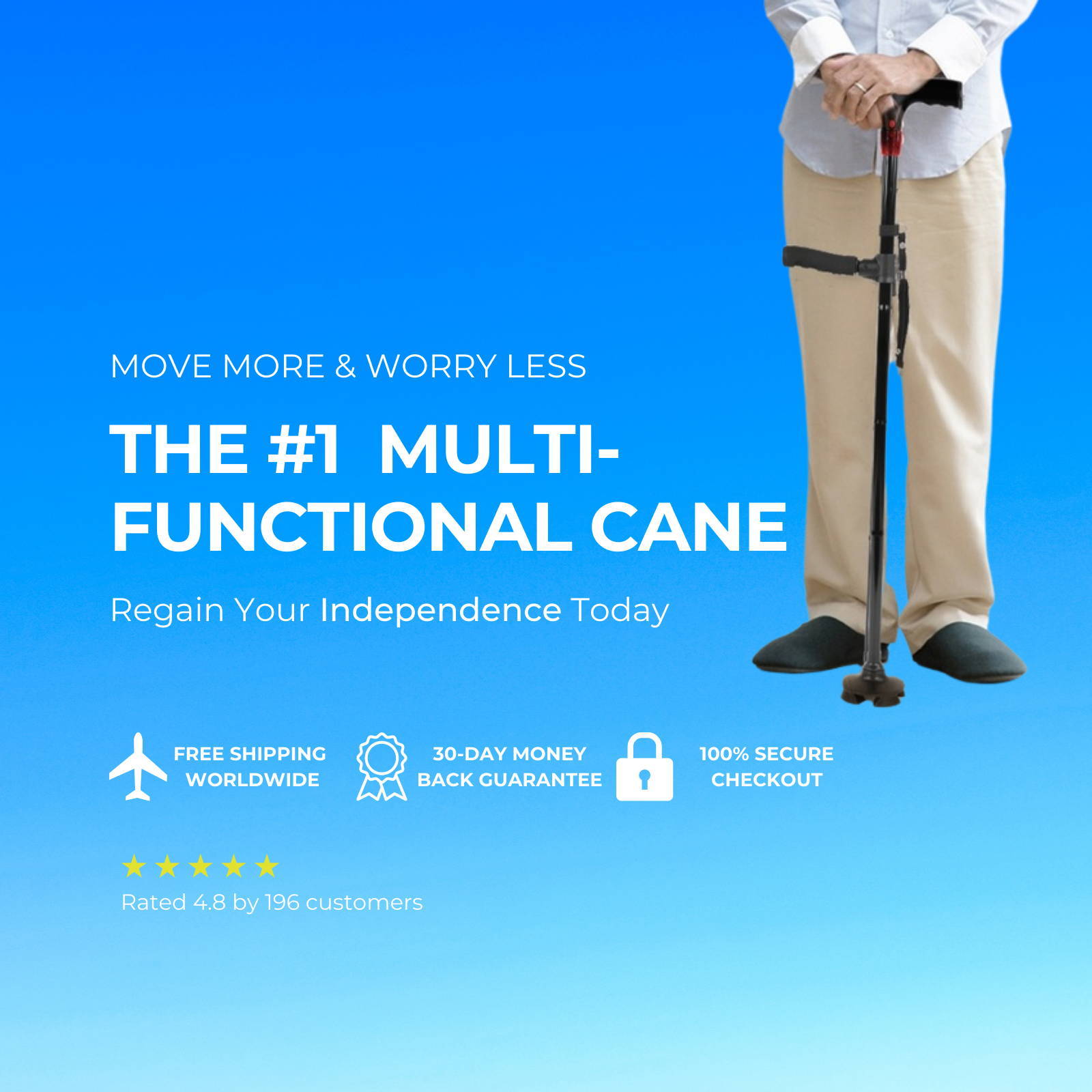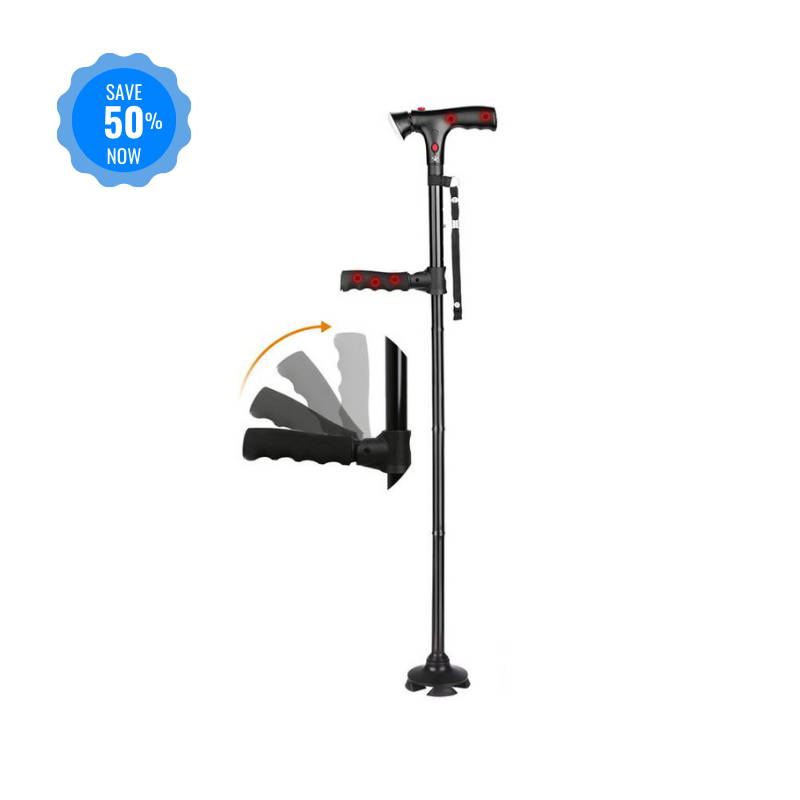 Alleviate Pressure
&
Pain
In Your
Knees
,
Back
, and Other
Joints
Improve Mobility
,
Stability
, and
Balance
Maintain an Active and Independent Lifestyle
Helps Reduce Unnecessary Trips & Slips
Sit & Stand Easier With Our Innovative Secondary Handle
ARE YOU, OR YOUR LOVED ONE SLOWING DOWN, IN PAIN OR DISABLED?

our center of balance can be affected by age, injury, or trauma, and without help, you're risking a serious fall.
The problem is, most single-foot support canes are extremely wobbly, and may tip or slip as they're moved. Four-footed canes, however, are cumbersome and difficult to continually lift and set down.
The solution? You need the Ready Cane: an innovative new walking cane design that offers not only stability, but several other convenient features, as well!